Frames and screens Information
Whether an existing structure or new build, our joinery will produce frames and screen options to suit your needs. Older buildings tend to have deeper wall sections that vary from room-to-room, our Integral Split Lining has been designed to accommodate deeper wall sections without the drawbacks of using a plain lining, where proportions would render the frame unwieldy at installation along with associated costs of larger timber section. The Integral Split Lining has integrated architrave reducing the need for additional work at installation when fitting architrave is avoided and delivers a clean uninterrupted finish to the frame edge.  
Solid Plain Linings can be installed with or without architrave. If installing with a shadow gap (no architrave) and you see the frame on all four sides we can accommodate this feature as well. Solid Planing Lining is the standard for use with screens. Screens can be configured in a multitude of ways to suit the needs with additions of fire protection, acoustic performance the final configurations can include glass with manifestation, solid panels with a wide range of finishes from polished veneers to laminates.
Once Rebated Linings are perfect when added security is desired. This lining can accommodate architrave or when required, without. The lining can be offered with an option of all four sides being visible and finished accommodating the design of shadow gaps.
Clean Form Lining was developed where high trolley traffic situations would destroy conventional architrave protruding from a frame lining. With Clear Form linings low profile PVC, radius corners and elongated tails overlapping walls the product delivers maximum protection whilst vastly improving the ease of cleaning and lowering dirt and dust catchment ledges.
Where finger trap protection is required we work in harmony with Safehinge. Our ALU30 frames produced by us perfectly complements the Safehinge product range.
Short runs requiring quick turnaround are addressed with our Engineered Plain Lining. We stock standard profiles that are configured to the partition dimensions required. The lining is shipped to you to the partition width and presents a configured frame lining with a loose pinned stop for site fit. the EPL performs very much  in finished look and installation as a Solid Plain Lining would.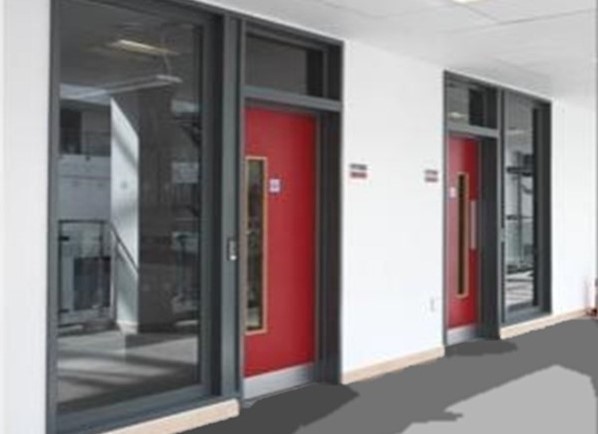 SPL

Solid plain lining the standard bearer of the lining range. Used with or without architraves for door linings or for the use within screens. The product is offered in polished hardwoods, primed softwood or MDF, can be fully painted or stained in finish.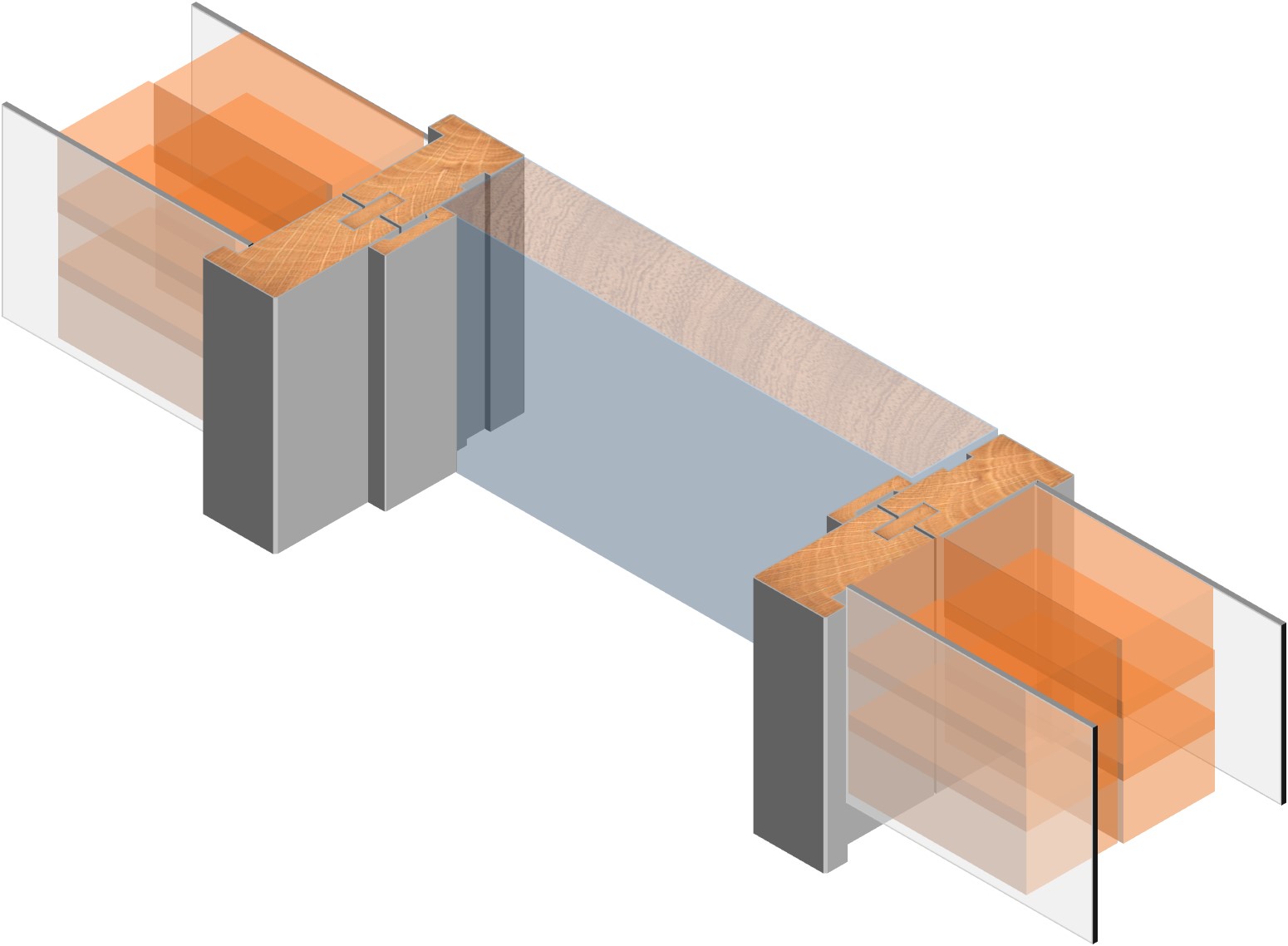 ISL

Integral Split Lining feature integrated architrave within the profile. The product has a front and back section allowing for wide partitions with stop widths variable to accommodate whilst minimising weight of what could be a substantial plain lining.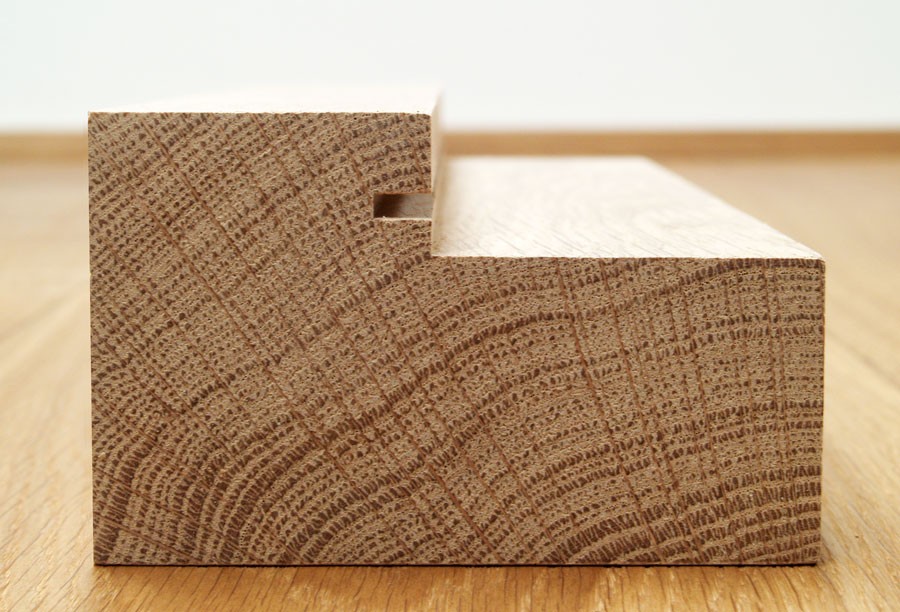 ORL

Once rebated Linings offering strength and security configured to your specification so whether you are looking for a seen all round frame finish where a shadow gap is specified or you need the addition of architrave we have the solution.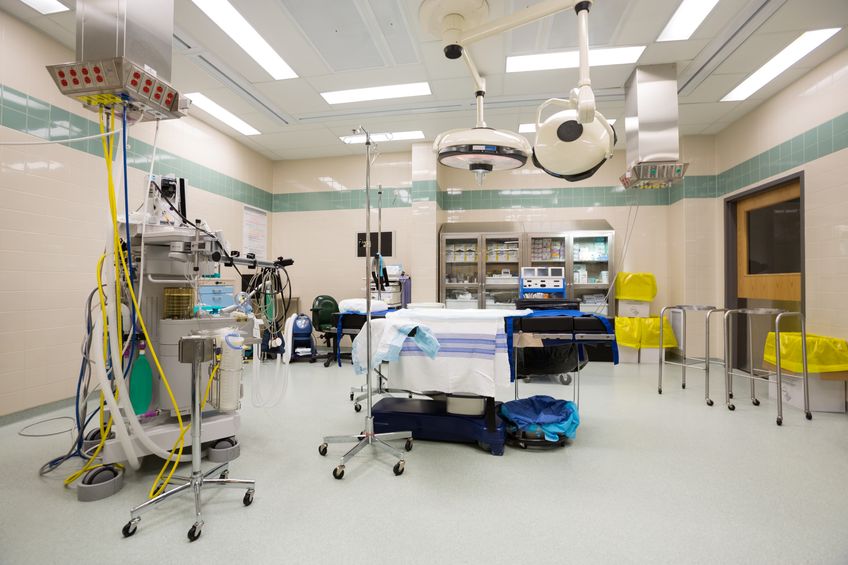 EPL

Engineered Plain Lining has been developed to accommodate shorter lead time demands when getting areas back up and working is of prime importance. Principal Doorsets carry stocks of hardwood timber profiles that we configure to order. Frames are delivered made up ready to install with minimal fuss assisting a clear handover.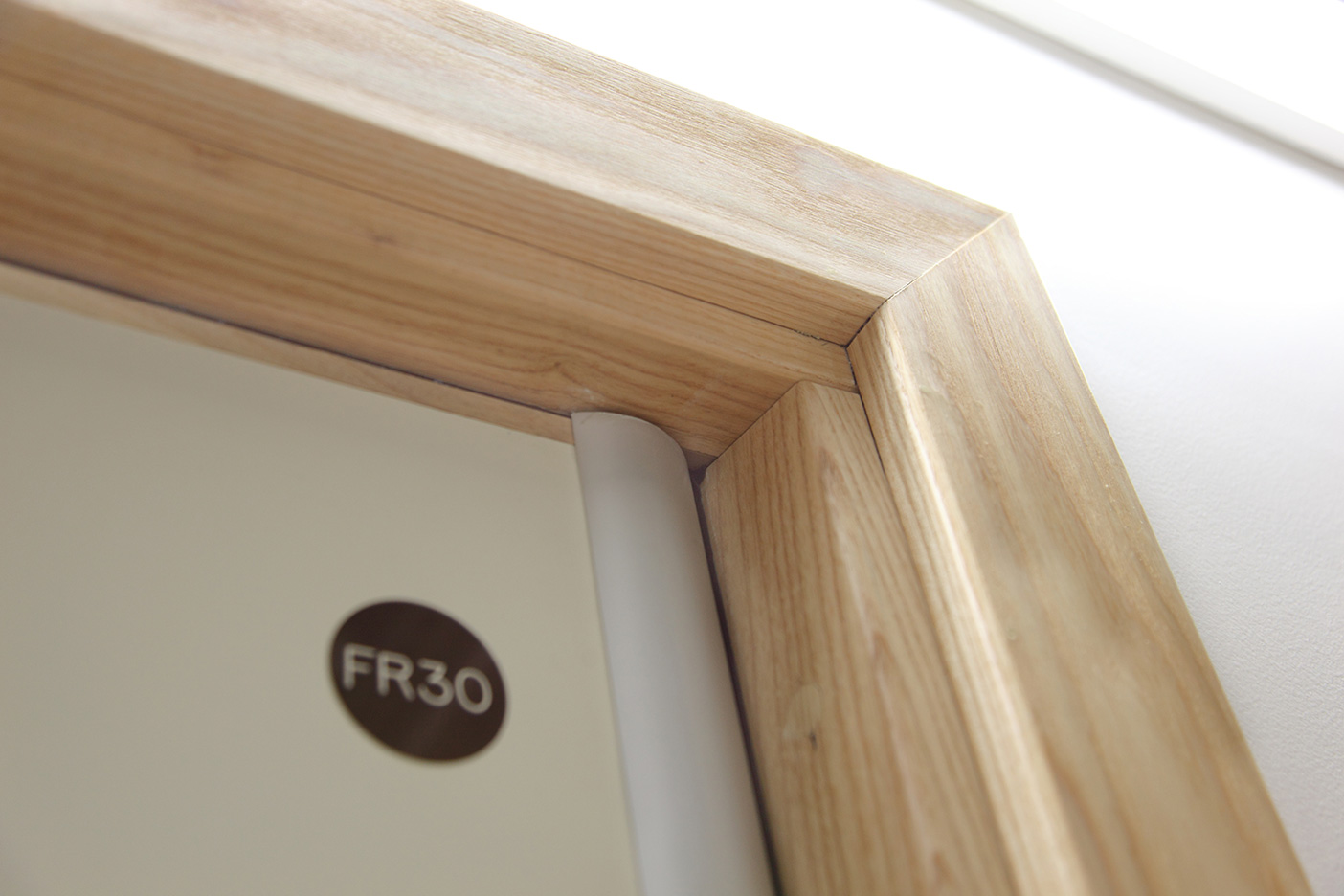 ALU30

 
Safehinge clever design eliminates danger of trapped fingers - it's almost impossible for small fingers to become trapped. Robust construction and supreme quality means it's built to last. It won't crack, tear or shatter, providing a significant lifetime cost savings. Attractive sleek aesthetics blend beautifully with any existing fittings.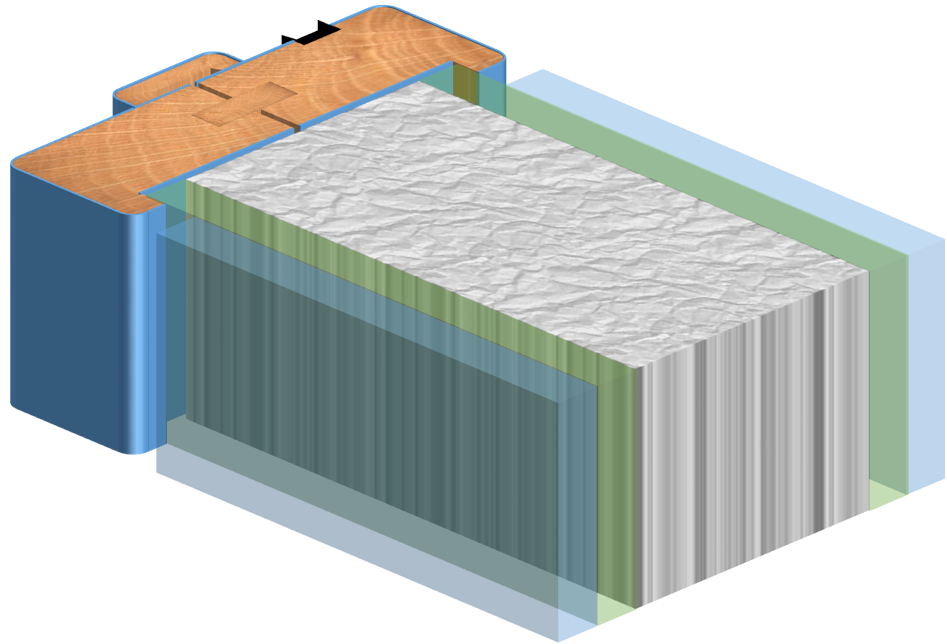 CFI

Clean Form Integrated linings were developed to offer a higher duty surface preparation. Utilising PVC which is wrapped around the faces of the lining with edges being radiused the frame becomes easy to clean, aesthetically enhanced and robust in operation offering extended lifecycles and reduced lifetime costs. 
Jointing, Fixing and Accessories
With a board array of joints being utilised within the markets, some fit for purpose and some not, we have applied our knowledge and skills in joinery and cabinet making to evaluate and provide robust solutions. Why not leave it up to us to provide advice on the best solutions to your needs. We have developed our hybrid jointing methods to combine both strength whilst offering the aesthetics desired.
So whether you are looking for "Mitre", "Butt", "Half Lap", "Halving", "Trench" etcetera we will select the right joint to suit the performance and the aesthetics required on your projects.
We can ship frame linings in flat pack for convenient site transportation, haulier trailer space and site storage optimisation. We make up frames at the factory, hang the doors in them ensuring quality is assured, then we deconstruct, that way we ensure that the fit is perfect and all the parts are shipped to you marked and packed in sets ready to reassemble once into their location.