Our Story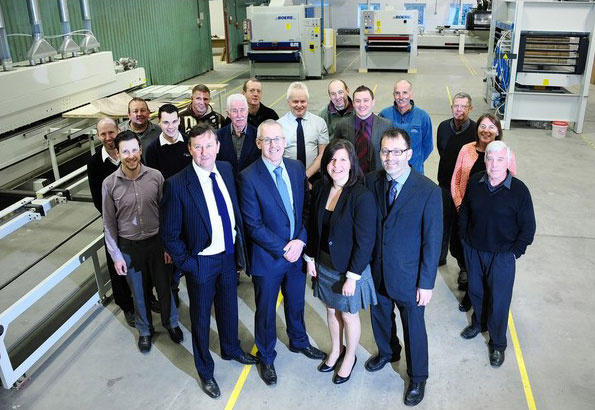 Principal Doorsets, a 'phoenix' company, was established in 2014 by Rob Llewellyn and Stan Bond who had been multisite Directors of a major doorset manufacturer that had one of its larger successful sites in North Devon. The Principal Doorsets commercial and manufacturing teams have been in the doorset industry with a combined service well in excess of 400 years. Having positively supplied over this time extensively to prestigious buildings in Healthcare, Education, Leisure, Commercial Building, Hotels and "high end" Residential properties with the most demanding specification and finish requirements. The Company are committed to continue the heritage of door manufacturing within Devon.
The 80,000 sq. ft. unit on a 3.75 acre site in North Devon is geared specifically to manufacture to the most demanding of specifications for you. Accredited to ISO 9001, Q-Mark, PAS24 and FSC® standards with third party support on Environmental, Health and Safety to National Standards. A capital investment program with carefully selected process machines to deliver the quality, reliability and more importantly, consistency necessary to ensure the best product and service is presented to our customers. The latest CNC machinery gives guaranteed precision and flexibility. You can rest assured that their fresh approach is supported by generations of experience to provide you the support service and quality that you demand.
We seek to set ourselves apart by focusing on our service experience, quality and value for money that is best in market. Call today or send us your enquiry on this link.
Our Team
The Principal Doorset Commercial team are dedicated to ensuring your projects run as smoothly as possible. With a broad knowledge of our product offering and market place requirements, they will not merely produce a quote but help in the design process with regard to regulations, technical requirements, overall appearance and cost control.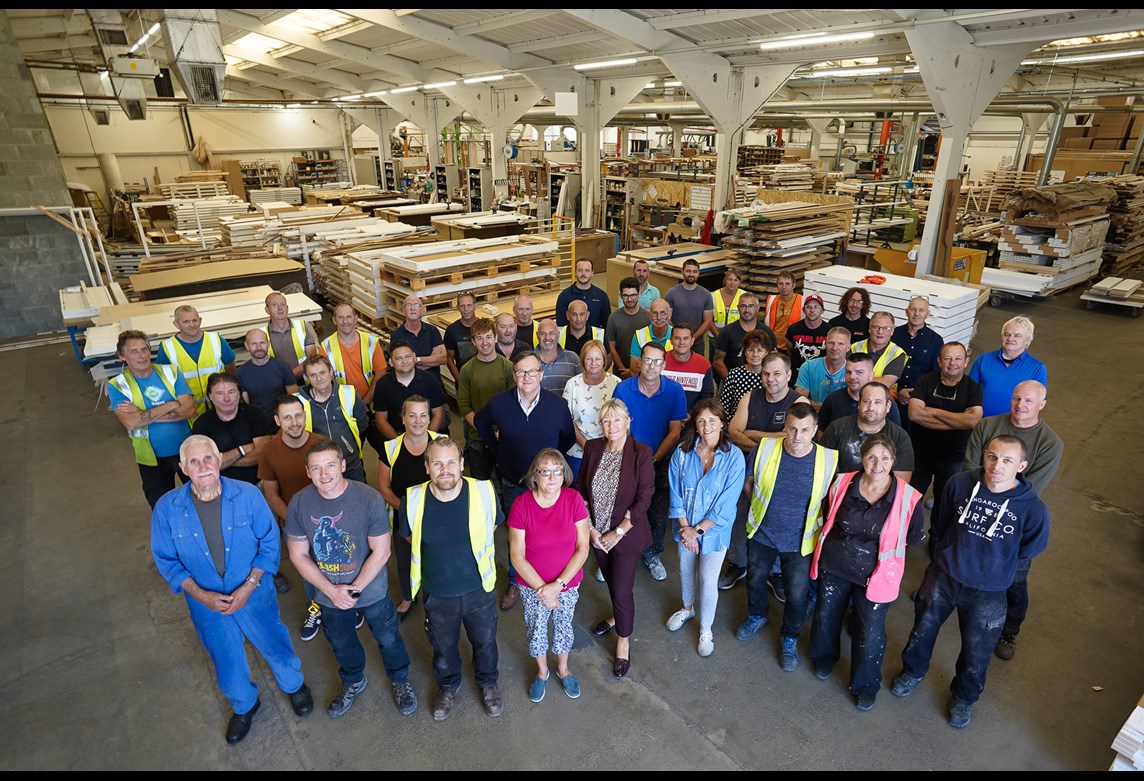 The Principal Doorsets team has combined, in excess of 400 years experience in performance doorset provision. With their own in house Dip GAI Lead Project Managers they are able to assist along with leading brand ironmongery partners. The Investment in manufacturing processes, systems and people ensure the provision of service from tender to completion that is second to none. Care has been taken to recruit industry professionals in key positions throughout all disciplines within the business.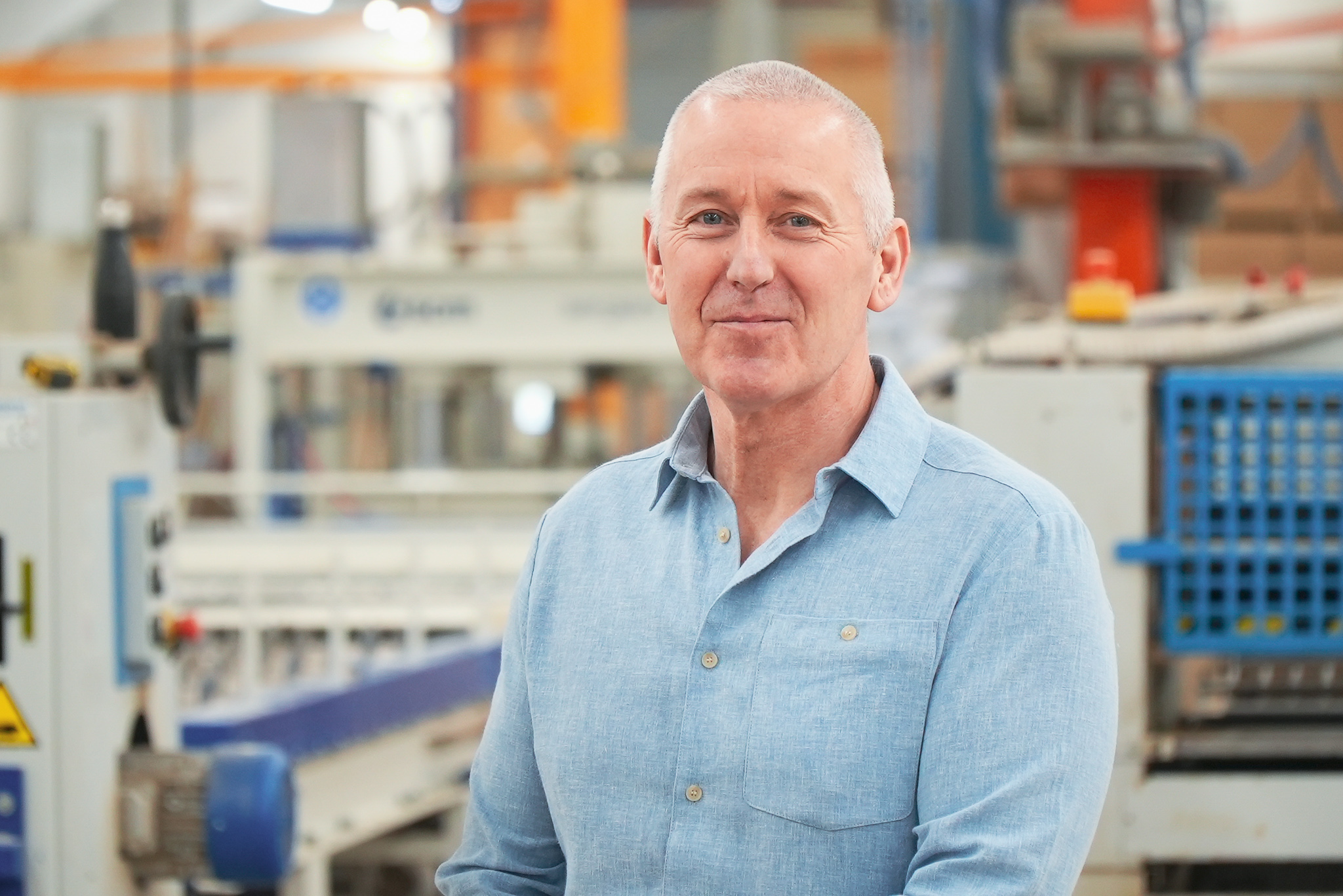 Rob Llewellyn
Managing Director & Co-founder
Rob joined Shapland and Petter in August 1985 as a joinery apprentice. Following the completion of an advanced craft joinery apprenticeship, he moved to the commercial department where he worked with customers in the translation of their requirements in to manufacturing instruction including the co-ordination and management of their projects through to delivery; progressing to manage this section.
Through his 29 years with the UK's largest bespoke manufacturing business and through the various changes of ownership, Rob has progressed through the business acquiring a comprehensive knowledge of all sections having managed Material procurement, Stock control, Group and site business planning, IT / systems development and deployment, Manufacturing, Distribution, product specification, internal sales and estimating, Sales order processing, Commercial and project management functions. As Manufacturing and Commercial Director for a number of years, Rob understands this business from front to back.
Stan Bond
Director & Co Founder
Stan originates from a heavy engineering background. Since 1990 has worked in senior operations positions reporting to main board in a range of businesses. An experienced senior executive performing at strategic and operational levels in blue chip and private equity companies, moved into door manufacturing in 2005.
Since 2005, Stan has led many aspects of a large-scale door manufacturing business. Commencing within operations, developing supply chain through to leading the manufacturing unit with 245 employees, restructuring and reengineering of the business and introduction of new production processes and streamlining existing through the deployment of modern manufacturing techniques. Took the planning and strategic initiative and project management of an across business root and branch business process reengineering. Focused upon developing sales and estimating function that grew and delivered to plan. Established a customer service team that administered and targeted business improvement.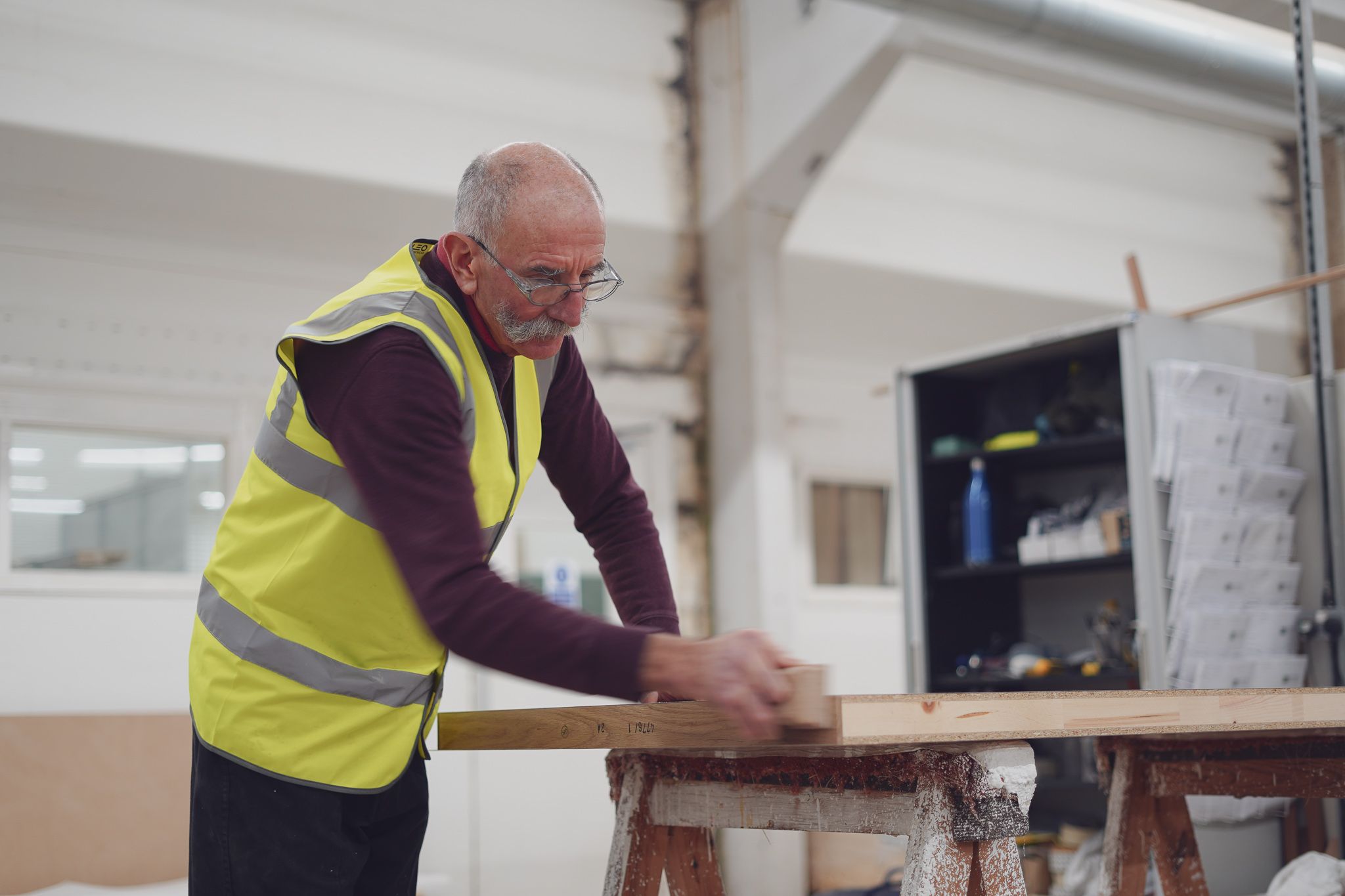 Dave Holland
Manufacturing Manager
Dave has extensive knowledge in the timber doorset manufacturing industry having successfully managed large manufacturing sites in the South West. During his career Dave has gained skills and knowledge in technical, commercial, production control, manufacturing and site services. This unique set of skills and knowledge truly delivers an in depth understanding of all processes throughout doorset provision, whether that is manufacturing requirement or capability through to the demands of a busy building project.  
Dave has a real passion for woodworking and a strong desire to leave a lasting legacy of the well established door manufacturing in the North Devon area. He plays a pivotal role in the care and training of the apprentices, ensuring that they have the exposure and guidance to the specific requirements of door set manufacture. Applying his knowledge and experience in controlling processes and underpinning quality assurance, dedicating much of his time ensuring training and skills are honed to deliver first class performances.
Our Technical Expertise
Project Management, Product Development, Design consultation, Manufacturing, Technical, Compliance, Customer Service, Delivery and Aftersales. You will be supported through the information gathering process by our team of knowledgeable experts who will offer solutions to ensure your project is delivered to specification, on time and at cost. Our experience operating across a variety of market sectors, means we can provide you with products and solutions for Health, Education, Leisure, Commercial and high quality residential projects. Our Focus is on you, our customers and helping to deliver your commitments.
With many years of experience in the door supply business both manufacturing and on site installation, we are more than happy to share with you to ensure that your project is delivered on time, to specification, to budget and consistently to a high quality finish.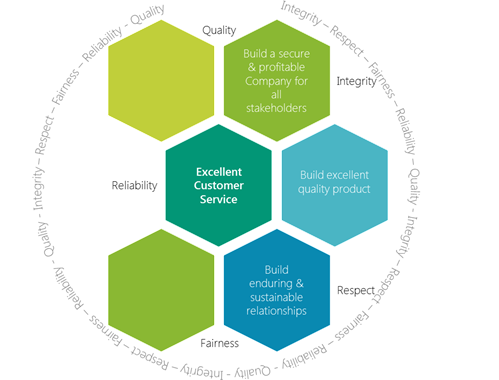 Our Service
It's not just words, it's a goal at our very core, guided by four promises for all to see. 
Promises we've created by speaking to customers like you. And that we plan to deliver against by always providing the best quality service, no matter how you interact with us:
We put our customers' needs first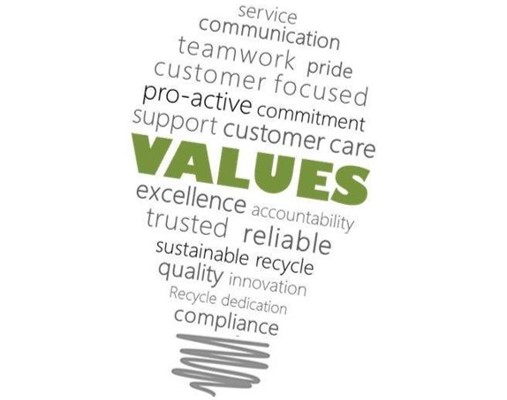 We will listen and then help you find solutions that meet your needs
We make doorset supply easier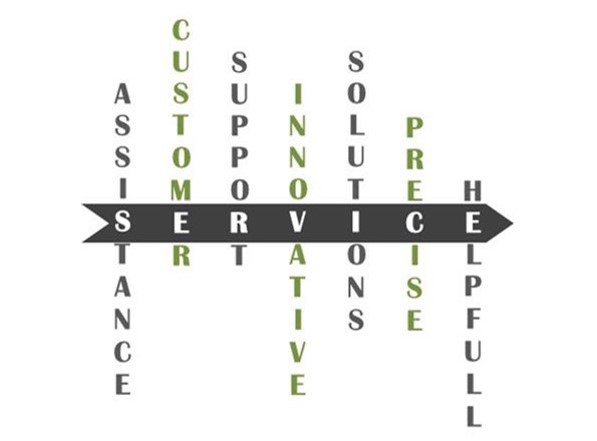 We will help you work with us in the simplest and most convenient way
We are there whenever you need help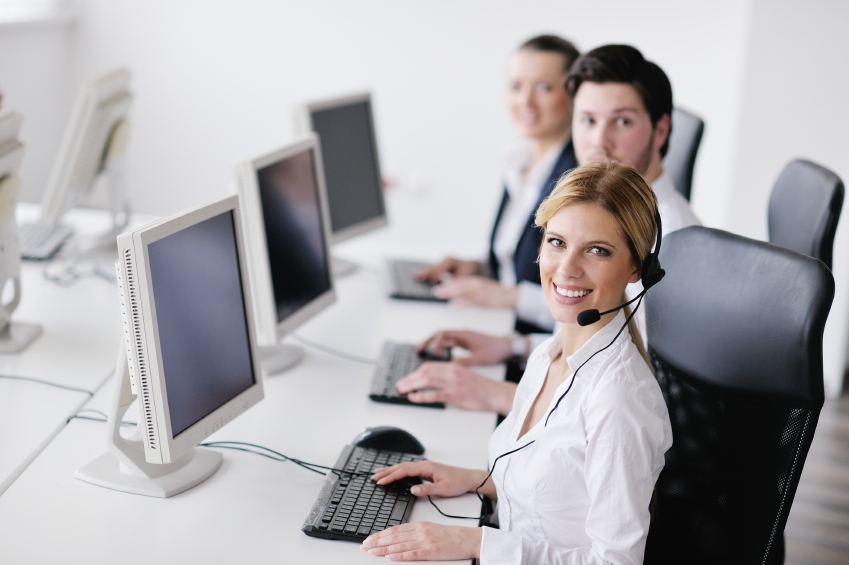 We will take personal responsibility when you need support from us
We are fair and honest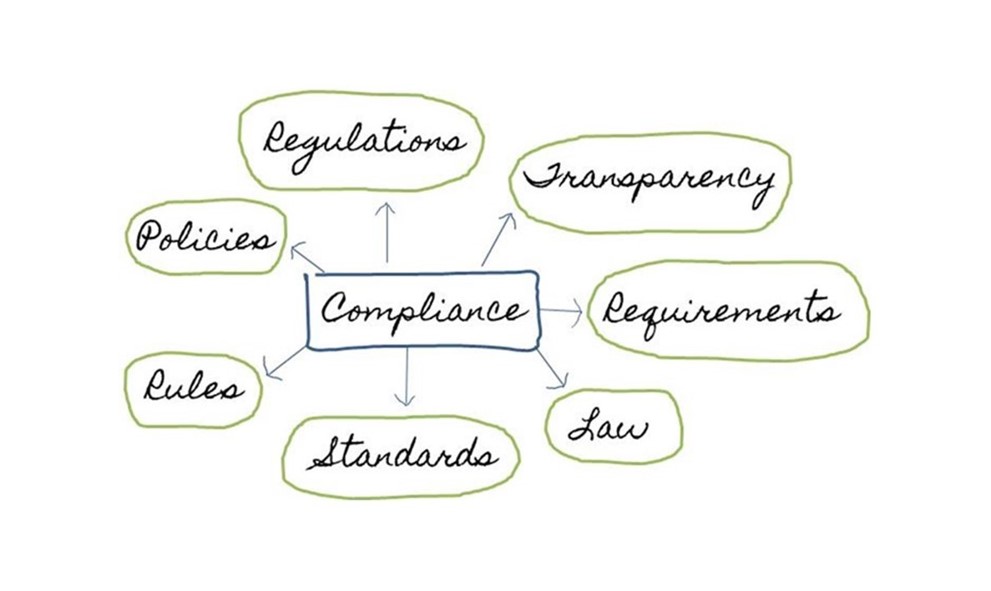 We will explain the features and pricing of our products clearly and simply
We want to step up to the mark, if you think we have fallen short at any time, we want to know - you can be sure we will always listen and work to put it right.
Our Product Range
Cores
Principal - solid timber core
HSS - tri-layered particle board 
Mineral - vitreous fibre
Classic - stile & rail around flax
Sound - multi layered cores
X-Ray - solid core with lead lined
Passivhaus - Timber Lamels highly insulated
Performance
Fire - Non rated to 120 minutes
Sound up to Rw42dB
Residential Security (PAS24) 
Security (Health & Penal)
Postform doors and framing
Reduced Swing Doorsets
Edge Protection
Safehinge
Anti ligature Ironmongery
Passivhaus Doorsets

Severe Duty & Heavy Duty
Frames
Solid Plain Lining (SPL)
Once Rebated Lining (ORL)
Integral Split Lining (ISL)
Engineered Plain Lining (EPL)

Cleanform Frame Integral (CFI)

Safehinge compatible profile (ALU30)
Finishes
PVC 
Laminate
Fully Painted
Prime
Polish